Mar 21, 2018 —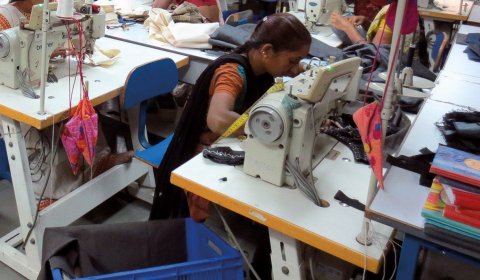 Passage of implementing legislation for the Constitution Reform to Mexico's labour justice system has been delayed beyond the February 24 deadline as political parties jockey for advantage in the midst of an election campaign and NAFTA negotiations.
In January, MSN published an Update on the intensifying debate over two competing bills that could define whether and to what degree Mexico's Constitutional Reform to the labour justice system will be implemented.
On December 7, 2017, two senators from Mexico's ruling Institutional Revolutionary Party (PRI) submitted a bill to the Senate that, if approved, would undermine, if not nullify, the most important advances in the country's Constitutional Reform to the labour justice system that became law in February of that year.
The two senators are leaders of corrupt "official unions", the Confederación de Trabajadores de Mexico (CTM) and the Confederación Revolucionaria de Obreros y Campesinos (CROC), that are notorious for signing employer protection contracts without workers' knowledge or consent. It is widely believed to have originated from the Executive Branch of the government and the private sector.
A second bill, coming from the National Union of Workers (UNT) and submitted to the Senate by a Senator from the Party of the Democratic Revolution (PRD), includes a number of provisions that would reinforce the Constitutional Reform.
Mexico's independent unions and labour rights advocates have been mobilizing against the CTM/CROC bill. It has also being condemned by unions in Canada and the US, and by the Global Unions. Notably, prior to the bill's introduction, the General Council of the International Trade Union Confederation (ITUC) had voted to expel the CTM and the CROC for their practice of signing employer protection contracts.
The situation became even more complicated when on February 22 the conservative National Action Party (PAN) introduced a third bill that, if anything, is more regressive than that proposed by the PRI senators.
MSN has been working with our allies in Mexico to monitor developments related to the labour justice reforms and encourage discussion and debate on issues surrounding the reforms and their implementation.
In July 2017, MSN published an in-depth Briefing Paper entitled Labour Justice Reform in Mexico. Based on MSN's own research and in-depth interviews with 16 Mexican and international labour rights experts, it analyzes the Mexican government's February 2017 Constitutional Reform and raises questions and concerns about how it will be implemented. Many of these concerns are now more important than ever given the problematic content of the CTM/CROC bill.
Click here for an analysis by Mexican labour lawyer, Arturo Alcalde, of the different factors influencing the Senate debate.