Union busting during COVID-19 pandemic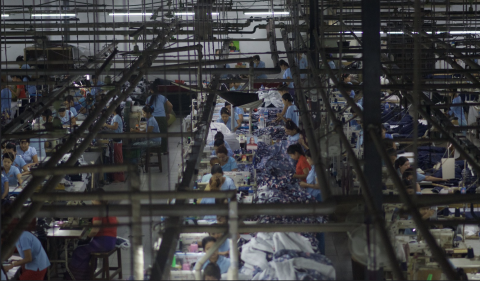 During the COVID-19 pandemic, garment workers around the world are not only struggling to survive the risk of infection, loss of employment and cuts in their wages, they are also resisting employer attempts to use the pandemic as an opportunity to rid themselves of unions and union members.
The global garment industry has been notorious for persistent violations of workers' right to join or form unions and to bargain collectively for improved wages and working conditions. Employers in the sector have adopted various tactics to prevent unionization or bust existing unions, including harassing, discriminating against and firing union leaders and supporters, creating competing company-controlled unions, and even closing down factories when workers' organizing efforts are successful.
In most garment-producing countries, governments are either failing to enforce their laws and regulations or are colluding with employers to keep the sector union-free. Although many international apparel brands now recognize the right to freedom of association in their supplier codes of conduct, they tend to respond on a case-by-case basis, only after specific violations are brought to their attention by labour rights organizations.
The pandemic has provided employers an opportunity to revamp and accelerate their union-busting tactics. A recently published report by the Business and Human Rights Resource Centre highlights a pattern of garment supply factories targeting union members and union leaders for dismissal during the pandemic. The report asserts that "layoffs disproportionately target unionised workers and labour activists, suggesting that apparel factories are using the pandemic as a cover to attack workers' freedom of association."
However, workers around the world are fighting back. Combining local campaigning and pressure from international labour rights organizations on apparel brands and manufacturers, workers are winning the reinstatement of fired union members and respect for their union rights. In the pandemic, the role of unions is more important than ever to oversee health and safety practices at the factory level, to defend workers' incomes during factory shutdowns, and to prevent discrimination during the recall of workers to their jobs.
On this page, MSN will publish stories of workers, local unions, and international labour allies who are challenging employers' attempts to disrupt independent organizing, using the Covid-19 pandemic as their latest pretext.