Right to Child Care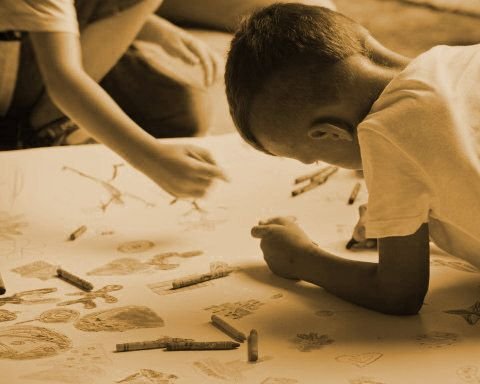 Over the last two years, MSN has been collaborating with Central American women's and trade union organizations to ensure that employers and governments live up to their responsibilities to provide quality childcare services for working parents. Together we are engaging with international apparel brands, industry associations and governments to find childcare solutions that best meet the needs of women maquila workers.
Most women workers have a double day – working for wages in the formal economy and working at home caring for their children, as well as other family members. The value to society and the economy of their unpaid labour in the home is generally unrecognized.
The fact that childcare is a social responsibility, and not just an individual one, is recognized in international conventions of the United Nations (UN) and the International Labour Organization (ILO). The shared responsibility of governments and employers to provide childcare services for working women is spelled out in the national legislation of many countries, including those in Central America. However, such legislation is seldom enforced or complied with.
In El Salvador, MSN is working with the Coalition for Decent Work for Women (CEDM), a coalition of trade union and women's organizations that is carrying out childcare needs assessments with maquila workers and is developing policy proposals for national childcare regulations. In Honduras, MSN has been working with the Honduran Independent Monitoring Team (EMIH) and the Honduran Maquila Union Network (RSM-H) on a legal analysis of the responsibilities of employers and the state to provide childcare services for working parents.
MSN is also producing educational resource materials for use by our Central American partners and apparel brands sourcing from the region on lessons to be learned from childcare models and experiences in other countries. This work is supported in part by a grant from the Disney International Labor Standards Supply Chain Investment Program.