Supporting Freedom of Association in Mexico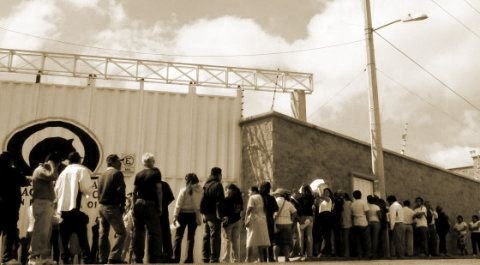 MSN has been working with Mexican and international stakeholders to tackle widespread systemic barriers to workers' rights to freedom of association and collective bargaining in Mexico and the failure of Mexican government institutions to protect and enforce this fundamental right at the workplace.
MSN works with Mexican labour and women's rights organizations and international allies to support the right of Mexican workers to be represented by democratic, independent unions and to play an active role in authentic collective bargaining.
Since May 2019, MSN has been monitoring and assessing progress in the implementation of the country's labour justice reform, as well as the use of the enforcement mechanisms of the Canada-US-Mexico Agreement (CUSMA) to bolster its implementation. The reform promises to deliver new independent and impartial labour justice institutions, voting rights for workers on collective bargaining agreements (CBAs) and their union leaders, and proportional representation for women in union leadership.
MSN is also monitoring the process and results of legitimation votes on existing CBAs, as well as votes on initial CBAs and negotiated revisions to those agreements, union representation elections (recuentos), and elections of union leaders.
As in many other countries, workers' rights to freedom of association and to bargain collectively are routinely violated in Mexico. In addition, there are major institutional barriers to freedom of association that prevent workers from forming or joining a union of their free choice. These include the signing of "employer protection contracts" by unrepresentative unions or lawyers without workers' knowledge or consent, and the lack of transparency of union registrations and collective bargaining agreements. Despite the labour reform, many of these problems still persist.
MSN collaborates with local and national labour rights organizations that provide advice, support and training to workers in garment and other export industries. This includes training on their rights under Mexico's reformed Federal Labour Law (LFT), and on gender-based violence and other issues faced by women workers.
MSN also engages with international apparel brands that source products from Mexico to promote a positive climate for freedom of association in factories producing their goods and a greater understanding of and compliance with new employer obligations under the reformed LFT. As part of this work, MSN acts as the secretariat for the Mexico Committee of the Americas Group, a multi-stakeholder forum made up of several international apparel brands, the Fair Labor Association (FLA), and MSN.