Feb 25, 2020 —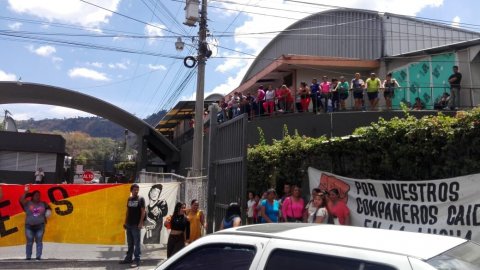 Two years after the LD garment factory in El Salvador closed unexpectedly, the 824 workers who lost their jobs are still waiting to be paid the remaining US$1.7 million they are legally owed in outstanding severance.
While a partial payment of US$600,000, was paid by Global Brands Groups (GBG), the intermediary who placed the orders with LD for Levi's, Ralph Lauren, Walmart, and PVH, owner of Calvin Klein and Tommy Hilfiger, workers' and labour rights organizations' demands for full payment of the outstanding debt have been unmet.
MSN and our labour allies will continue to demand that these brands and GBG uphold their responsibility to LD workers and pay them the remaining $1.7 million.