Corporate Accountability and Government Policy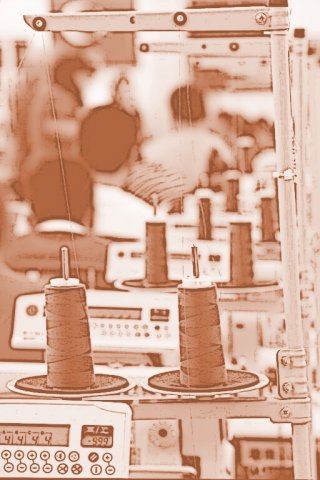 MSN believes that global brands must be held accountable for worker rights violations in their supplier factories, and that governments must adopt policies and regulations that protect workers from corporate violations of their rights.
Leveraging Brand Action on Labour Rights
MSN challenges apparel brands and manufacturers to take responsibility for worker rights abuses in their supplier factories and to make fundamental changes in their business model that perpetuates such abuses.
A central component of our work involves responding to reports of worker rights violations from trade union and labour and women's rights organizations and calling on brands sourcing from those factories to remediate those violations. When companies are unwilling to take the necessary steps to achieve corrective action, we coordinate with local worker representatives, labour advocates, and international labour rights organizations to mobilize public pressure on the companies.
MSN facilitates communication between worker representatives and advocates and companies in order to achieve remedies to violations. We produce educational curricula and materials and provide training to strengthen the capacity of local labour and women's organizations to pressure and effectively engage with international brands and manufacturers.
MSN also engages with brands and manufacturers -- directly and through multi-stakeholder initiatives such as the Americas Group -- to push for action on systemic issues in their global supply chains, such as lack of respect for freedom of association, endemic wage violations, precarious employment, and gender-based discrimination.
Supply Chain Transparency
MSN campaigns for greater supply chain transparency in the apparel and footwear sectors internationally, including public disclosure of the names and addresses and other information on supplier factories. Increased supply chain transparency enables workers and labour rights organizations to determine which global apparel brands source from factories where labour abuses are taking place and to leverage those brands to address and remedy abuses. Read more.
Government Policy
MSN engages with the Canadian government on public policy proposals to ensure greater respect for workers' rights in offshore factories producing apparel products for the Canadian market or for the government and its departments and crown corporations.
In 2018, MSN joined the Canadian Network for Corporate Accountability (CNCA) when the Canadian government unexpectedly added the garment sector to the list of Canadian extractive industries operating abroad. Together with other CNCA members, we are calling on the government to provide sufficient investigative powers to the Canadian Ombudsperson for Responsible Enterprise (CORE) to hold companies accountable for abuses taking place in their operations abroad. The CNCA, and its members and networks, are calling on the Canadian government to establish effective, independent, and legally binding mechanisms to ensure corporate accountability for Canadian companies, including those in global supply chains. For more information on the CNCA click here.