Oct 25, 2019 —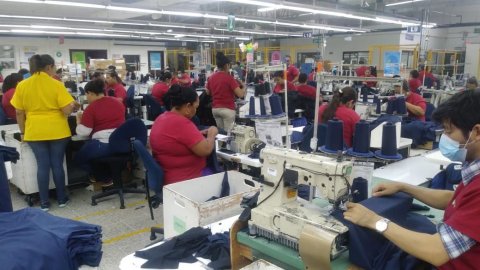 On June 26, Montreal-based clothing manufacturer Gildan Activewear delivered a surprise announcement to the union at its STAR factory in El Progreso, Honduras that it would be closing their workplace starting on July 2.
Gildan's announcement and the inexcusable lack of notice was a devastating blow to Star's 1,126 workers and for a community that has suffered a number of other factory closures in recent years.
In September, the Fair Labor Association (FLA) released the findings of an investigation into the closure, confirming that Gildan had violated Honduran law and the FLA's Compliance Benchmarks.
On October 17, MSN sent a letter to the Board of Directors of the FLA urging them to initiate a special review of Gildan's reaccreditation as an FLA Participating Company, unless the company adopts and fully complies with a comprehensive corrective action plan.
Read the full story here
Click here for MSN letter to the FLA
Click here for the FLA Report