Dec 18, 2019 —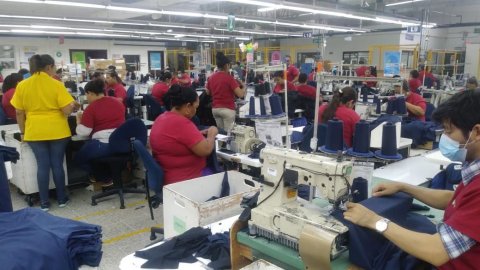 Five months after Montreal-based clothing manufacturer Gildan Activewear's surprise announcement that it was closing its STAR factory in El Progreso, Honduras, the SITRASTAR union and Gildan have finally reached an agreement on compensation and other issues.
Signed on November 27, following a long and difficult negotiation process, the agreement will provide some compensation for former workers, as well as some improvements in transportation to and from the new workplaces and medical attention for all former Star workers. However, the agreement does not include a firm commitment from Gildan to rehire the remaining 150 workers, including all union executive members who have lead the negotiations.
MSN will publish an assessment of the agreement and outstanding issues, after further consultation with the union, and will continue to lobby Gildan and the FLA) to make a firm commitment to rehire all the remaining workers on a first-hire basis and to respect their seniority rights.
Background
Click here for MSN letter to the FLA
Click here for the FLA Report