Oct 6, 2015 —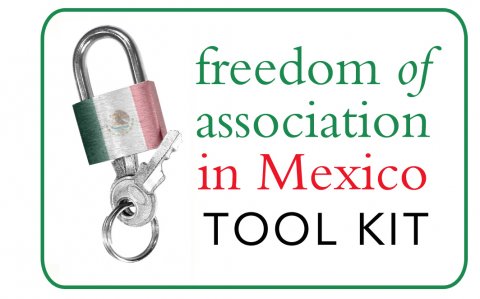 The right of workers to freely associate and the right to bargain collectively on the terms and conditions of their employment are fundamental human rights enshrined in International Labour Organization (ILO) conventions and United Nations (UN) declaractions. These fundamental principles are reflected in the codes of conduct of most leading apparel brands.
What Should Brands Do?
While brands cannot be expected to replace the role of governments or to interfere in the internal affairs of unions or in the collective bargaining process, they can and should take concrete steps to ensure that workers in their Mexican supplier factories can exercise their right to freedom of association and collective bargaining.
The Freedom of Association in Mexico Tool Kit (2014) is designed to encourage and assist brands in taking a more systematic and proactive approach to ensuring that FOA is respected in their Mexico supply chains through strengthening brand policies, auditing procedures, transparency, and corrective action plans as well as communication with vendors, suppliers and licensees on their expectations concerning freedom of association. Originally published in 2010, kit materials have been updated to take into account changes made in 2012 to Mexico's Federal Labour Law and other developments.
The Freedom of Association in Mexico Tool Kit includes:
Freedom of Association: The Mexican Context – describes particular barriers to freedom of association in Mexico that inhibit workers' ability to exercise their associational rights.
What Brands Can Do to Ensure Respect for Freedom of Association in Mexico – sets out steps brands can take to help overcome these barriers and create a positive climate for freedom of association in their Mexican supply chain.
FOA in Mexico: Audit Checklist – outlines the issues and practices auditors need to be attentive to in order to better identify "employer protection contracts" and other barriers to freedom of association, as well as specific FOA violations.