Apr 14, 2020 —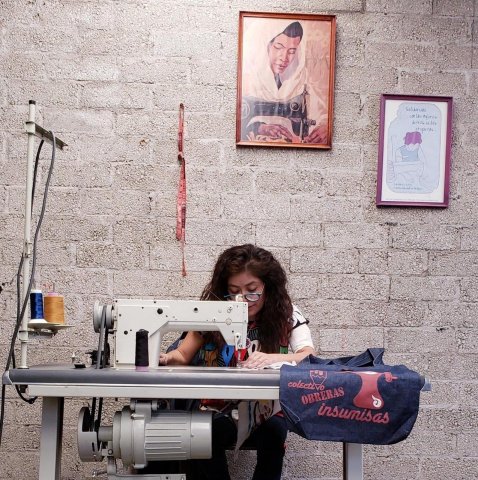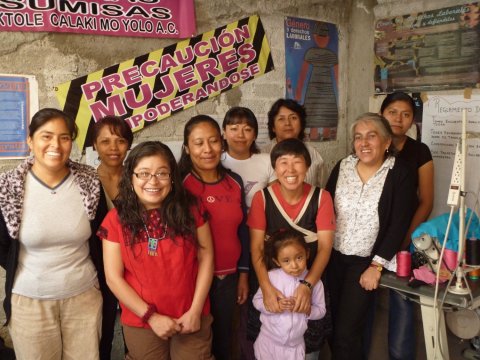 On April 3, 2020, Mexican maquila workers lost an indefatigable champion of their labour and human rights, Reyna Ramírez Sánchez. Reyna was a much loved and respected long-term MSN friend and ally, whose tenacity, creativity and fervour for justice left an impact on all who worked with her, and will be sorely missed.
MSN came to know Reyna when she was a 25 year old activist at the Human and Labour Rights Commission of the Tehuacán Valley (Comisión de Derechos Humanos y Laborales del Valle Tehuacán, CDHLVT). Despite her youth, Reyna had already chalked up 12 years experience of work and activism in the garment assembly plants that dominated the economy where she grew up in the state of Puebla. As a 13 year old manual labourer in a factory producing jeans for export to the US and Canada, she would be ordered by management to hide in the washroom to avoid being discovered by auditors and inspectors on the look-out for child labour. More importantly, she had begun to learn that when workers knew their rights and were willing to take collective action, they could change their working conditions for the better.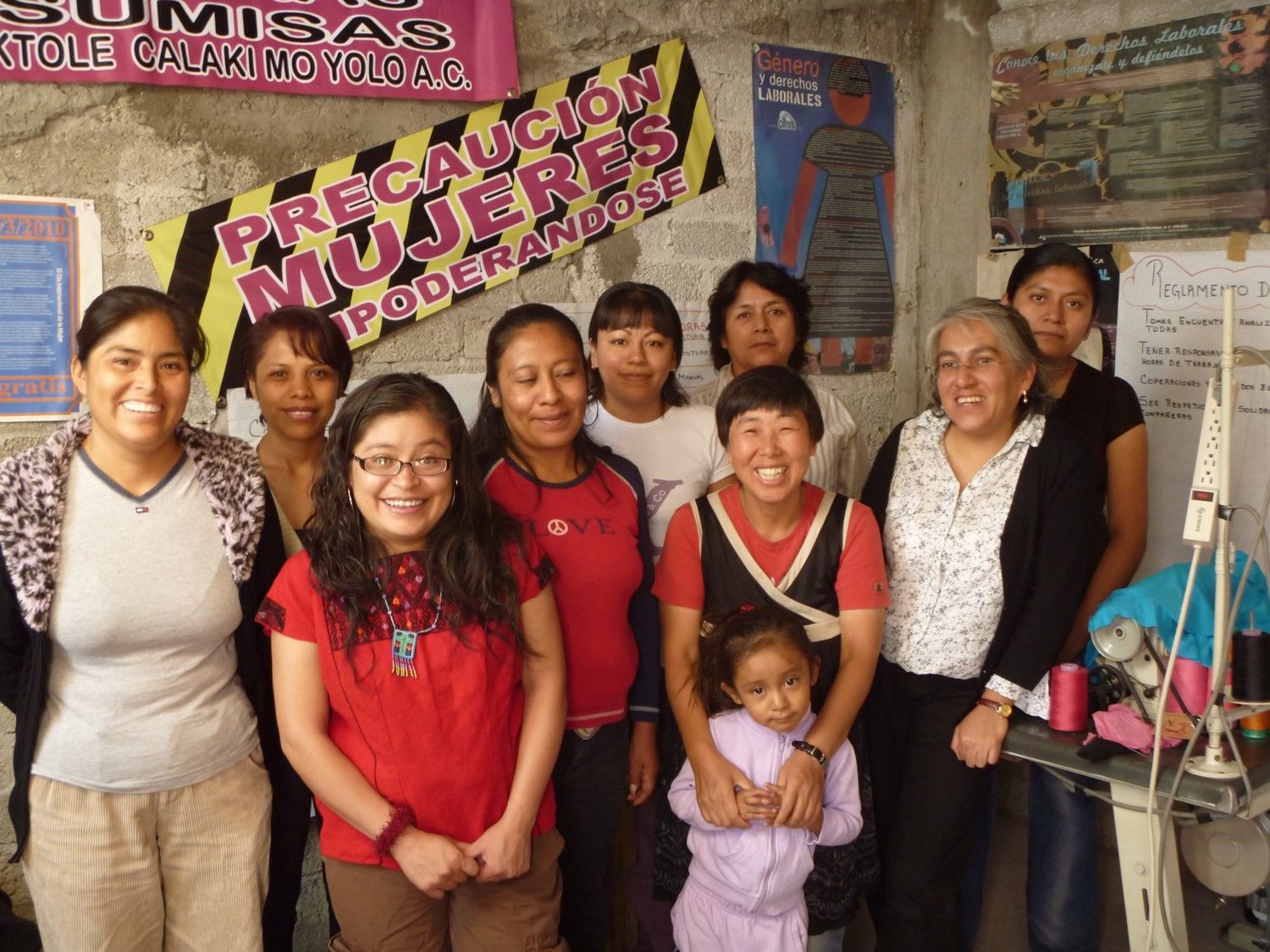 Photo: MSN hosted an exchange in XXXX ......
Reyna's activism evolved over the years to focus on women's rights in the workplace and beyond, and in particular on preventing and denouncing violence against women. In 2017, she was physically attacked and threatened with disappearance for her work to highlight femicides in her own community. Perhaps seasoned by threats and attacks against her by corrupt union thugs during previous years, Reyna continued, undeterred, forging ways ahead for women workers as her health declined, and until she passed.
One of Reyna's biggest achievements was founding the feminist labour rights collective Colectivo Obreras Insumisas TO TLAKTOLE CALAKI MO YOLO A.C. (COI) in 2009, which went on to become a founding organization of the Network of United Women's Labour Rights Defenders (Red DLUM) in 2018. With both COI and DLUM, Reyna was committed to exploring new ways to educate and empower maquila workers to defend their rights, and to support them in advocating for change in the labour rights policies and practices of government, employers, unions and international brands. Reyna never shied away from tackling complex and dangerous problems head-on, including wage theft, sexual harassment, environmental pollution, and the lack of freedom of association.
Reyna lived and breathed the fight for women's and workers' rights. It is possibly less well known that she was also a talented cook, designer and seamstress, producing artisanal products that carried the pride of her Indigenous identity. Many a meeting with MSN was graced by Reyna's hot chili sauces and vibrant bags, purses and bandanas.
Reyna, compañera querida, your strength of spirit, joy for life, and bravery when life was tough will always inspire us. Thank you for your presence and example.
¡Reyna presente!
Below is a tribute to Reyna from DLUM