Sep 15, 2021 —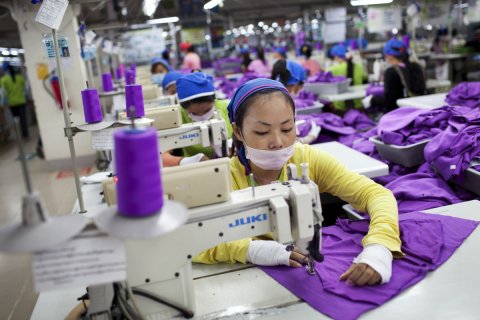 Photo Credit: Clean Clothes Campaign
Cambodian trade unions are calling on international brands to ensure that workers in the country's garment, footwear, and leather industries are paid their full wages for the duration of the pandemic. Sudden changes in health measures and product orders resulted in wage theft for workers already living in precarious conditions.
During the April and May 2021 national lockdown, Cambodian garment workers producing goods for international fashion and sportswear brands, such as Adidas, VF, Target, Nike, and Gap, were deprived of an estimated US$ 109 million in wages, according to calculations by Cambodian trade unions and the Clean Clothes Campaign. This figure is a projection based on a comprehensive assessment of 114 factories conducted by trade union federations.
The total amount owed to garment workers in lost wages and unpaid severance benefits for the first 13 months of the pandemic is estimated to be US$393 million.
MSN, as part of the Clean Clothes Campaign global network, joins Cambodian trade unions and over 220 other rights organizations in calling on apparel brands to ensure that all workers in their supply chain receive what they are owed by negotiating and signing an enforceable agreement on wages, severance, and basic labour rights.
Campaign updates
For more information: