Mar 13, 2018 —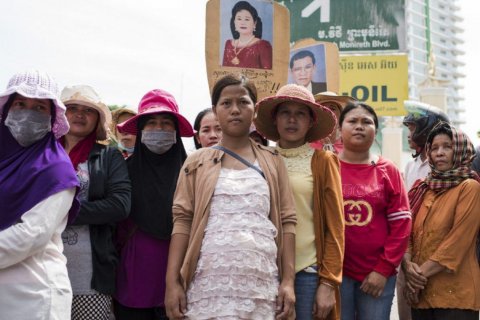 The practice of employers abandoning workers after a factory closure without paying their legal entitlements is all too common in the global garment industry. International brands must take due diligence to anticipate factory closures and ensure that their suppliers are able and willing to meet their legal obligations to their employees. When suppliers fail to do so, brands must intervene to ensure full compensation is provided, and when necessary, compensate the workers directly themselves.
This MSN resource profiles important precedents between 2006 and 2017 where apparel brands provided compensation to workers when one of their supplier factories was closed and when the supplier failed to pay workers their severance and other lawful benefits.
In most of the cases referenced, the decisions of brand buyers to provide compensation was motivated by a lengthy public campaign by labour rights, trade union and student organizations. However, since earlier precedents were established, some brands have been willing to compensate workers without the need for a public campaign.
The resource is designed to be used by unions and labour rights organizations as a tool to convince brand buyers that in cases of irresponsible factory closures they have a responsibility to ensure that the affected workers receive full severance pay and other lawful benefits.