Oct 9, 2015 —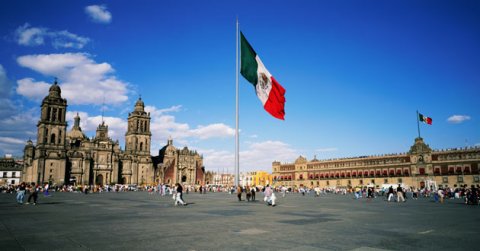 On September 22, eight international apparel brands released a joint letter to the Mexican government expressing their support for the International Labour Organization's (ILO's) request that Mexico make further reforms to its Federal Labour Law to ensure respect for workers' right to freedom of association and to bargain collectively.
Signatories to the joint letter include: adidas Group, American Eagle Outfitters, New Balance, Nike, Patagonia, Puma, PVH, and The Walt Disney Company.
The letter is an initiative of the multi-stakeholder Mexico Committee of the Americas Group, which includes a number of major US and European apparel brands, the global union IndustriALL and MSN.
The Mexican government is under increasing pressure from the ILO, the US government, Global, US and independent Mexican unions, and now apparel brands, to seriously address institutional barriers to freedom of association in the country, including employer protection contacts and the lack of impartiality of conciliation and arbitration boards.
In early December the Mexican government made a series of announcements that appeared to be designed to appease its critics as the debate on the Trans-Pacific Partnership (TPP) free trade agreement continues. These included President Peña Neto's submission of a proposal to the Senate to ratify ILO Convention 98 on the right to organize and bargain collectively, and his announcement that Mexico will be making reforms to its labour justice system.
While welcoming these announcements, trade union organizations continue to raise questions about whether the Mexican government will make the necessary changes to its laws and regulations, as well as their enforcement, to ensure that workers have the right to be represented by the union of their choice and to bargain collectively.