Mar 19, 2019 —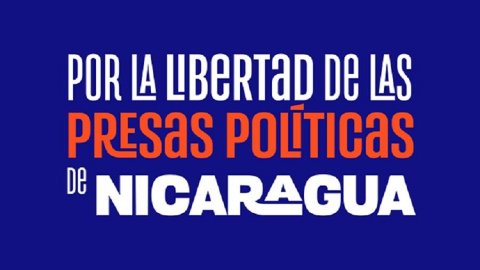 Image: "For the freedom of Nicaragua's political prisoners"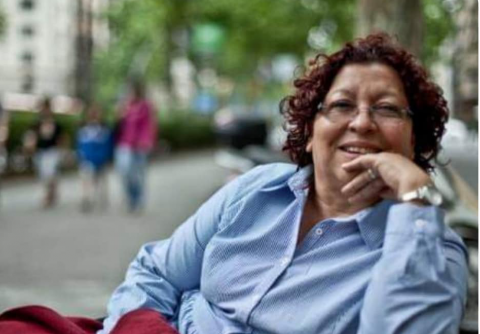 On March 16, Sandra Ramos, leader of the Maria Elena Cuadra Movement of Working and Unemployed Women (MEC), was arbitrarily detained along with more than 100 other participants in a peaceful demonstration demanding the release of all political prisoners in Nicaragua, as a condition for a resumption of negotiations for a resolution to the conflict in the country. After eight hours in custody, she and the other detainees were released.
Sandra is a long-time friend and partner of MSN, and MEC is one of the most important and effective advocates for the rights of maquiladora workers in Central America. Prior to founding MEC, Sandra was the leader of the Women's Secretariat of the Sandinista Workers' Central (CST). More recently, she has been playing an important role in the Civic Alliance for Justice and Democracy, which is attempting to negotiate with the Ortega government for an end to state repression and a commitment to respect democratic rights.
Those detained on March 16 also included other prominent women's movement, human rights, student and environmental activists, as well as former Sandinista militants, including Sofia Montenegro, Moises Hassan, Monica Boltodano, and her daughter Sofana Arce Boltodano.
For those of us who have supported the ideals and aims of the Sandinista revolution since the beginning, the actions of the Ortega government especially over the past year have been disturbing. Opposition to changes in social security benefits quickly transitioned into a broad protest movement against the regime itself, when the state's response to generally peaceful protests involved violent repression and arbitrary arrests. Since April 2018, approximately 325 people have been killed in the conflict and over 700 have been imprisoned.
On February 27, just hours before a resumption of negotiations with the Civic Alliance, the government released 100 political prisoners and put them under house arrest, in what appeared to be a gesture of good will. Fifty more have since been released. However, the continued arrest of civilians and the government's unwillingness to release all political prisoners or to end restrictions on freedom of assembly and freedom of the press resulted in the withdrawal of student organizations from the negotiations and the Catholic Bishops' Conference from its role as witness.
MSN is joining with other Canadian and international organizations in supporting a peaceful, negotiated resolution to the conflict in Nicaragua, and in calling on the Ortega government to put an end to the repression and arbitrary arrests, to release all political prisoners, and to respect freedom of speech, freedom of assembly and freedom of the press.