Jan 6, 2022 —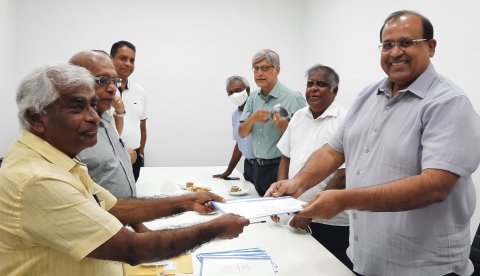 On December 23, garment worker unions in Sri Lanka signed a ground-breaking agreement with the employer organization Joint Apparel Association Forum (JAAF) that addresses vitally important workplace issues for garment workers, especially during the pandemic.
In a joint statement, Clean Clothes Campaign, Labour behind the Label, Maquila Solidarity Network, Solidarity Center, War on Want, and Workers United welcome the important progress the union-employer agreement represents.
The historic agreement spells out joint union and employer support for important steps towards improving working conditions during the Covid-19 pandemic and guaranteeing respect for freedom of association in Sri Lanka's garment industry. Among other provisions, the agreement mandates the creation of bipartite health committees in each workplace and an industry-wide dispute resolution mechanism, and commits the signatory parties to further discussion on how to address the issue of lost wages and other monetary benefits during the pandemic.
The Sri Lankan union signatories to the agreement are Free Trade Zones & General Service Employees Union, National Union of Seafarers Sri Lanka & National Union of Migrant Workers Sri Lanka, and Sri Lanka Nidahas Sewaka Sangamaya (SLNSS).
For more information: