Dec 22, 2015 —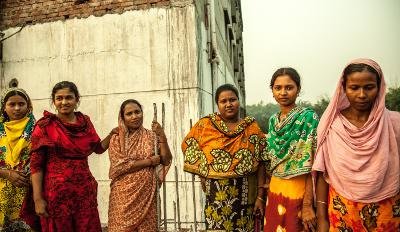 This December 2015 ILRF report documents hazards Bangladeshi workers face when they raise their voices about safety and other issues.
Based on in-depth interviews with 70 Bangladeshi garment workers, the report, published by the International Labour Rights Forum (ILRF) describes "a chilling web of social relations of intimidation and violence" that prevents workers from raising their voices on workplace safety and other issues.
The report praises the Accord on Fire and Building Safety in Bangladesh for giving unions and workers an active role on safety issues, and for opposing retaliation against workers for raising issues and filing complaints.
According to the report, the next phase of safety reform in the Bangladesh garment industry should be "an end to reprisals against workers who make their voices heard, and a safe working environment where factory owners and managers engage with workers with mutual respect."
Photo by Joseph Allchin