Oct 9, 2020 —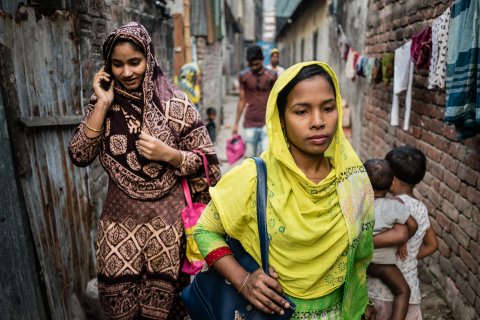 Photo: Kristof Vadino
In September, the Clean Clothes Campaign published the report Out of the Shadows: A spotlight on exploitation in the fashion industry, which brings together data from the Fashion Checker tool tracking which brands have committed to pay a living wage and have followed through on that commitment.
The report finds that not one brand has followed through on its commitment to pay a living wage to all workers in its supply chain, and only seven brands were paying a living wage to between 1% and 25% of workers. Out of the 108 brands surveyed, only 28 have published a clear commitment to ensure a living wage is paid, but have not taken substantive steps toward fulfilling that commitment.
Even with exhausting overtime hours and efforts to meet quotas or production targets, most workers continue to make just above the minimum wage.
The report ends with a series of proposals to brands to pay a living wage and increase transparency throughout their supply chains, including:
using transparent and robust living wage benchmarks;
reducing the gender pay gap in their supply chain by at least 30% by December 31, 2022;
ensuring and making it possible for all workers who were employed at the onset of the COVID-19 crisis to receive their full salaries or, in the case of factory closure, full severance pay;
signing on to the Transparency Pledge to ensure supply chain transparency.