Apr 24, 2020 —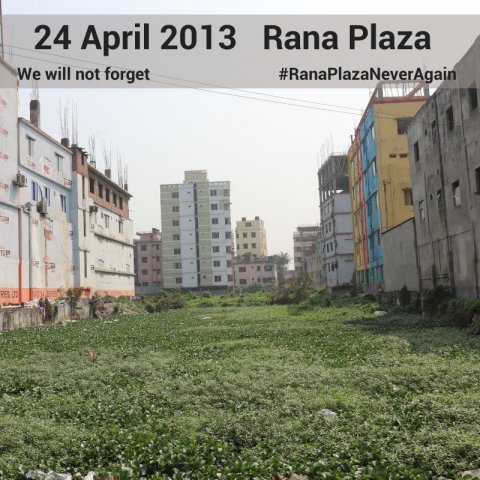 Image: Clean Clothes Campaign
Today, on the seventh anniversary of the devastating collapse of the Rana Plaza building in Dhaka, Bangladesh, MSN joins with the Clean Clothes Campaign (CCC) global network in remembering the 1,134 garment workers who were killed and all their family members and others affected by this preventable tragedy.
Seven years later, workers in Bangladesh and around the world are faced with another devastating crisis caused by the global COVID-19 pandemic, which has exposed the precarious nature of work in the globalized garment industry and the enormous power imbalance between global brands and the workers who produce their clothes for international markets.
The closure of hundreds of factories in Bangladesh has already had a devastating impact on the lives of millions of garment workers who now face increased uncertainty about how they will be able to support themselves and their families throughout the duration of this crisis.
MSN is also joining with Canadian unions and other civil society organizations in calling on Canadian retailers and manufacturers, as well as the Canadian government, to take the necessary steps to ensure that the health and livelihoods of garment workers in Bangladesh and other countries are protected, and to establish more sustainable and resilient supply chains that respect workers' rights and ensure suppliers pay workers living wages and social benefits.