Feb 18, 2020 —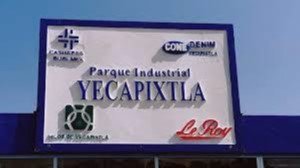 The Centro de Apoyo al Trabajador (Worker Support Centre, CAT) has published an insightful investigative report on working conditions and labour rights in two garment factories in Mexico's Morelos State: Hermosa Amazing Grace and Cone Denim.
Hermosa Amazing Grace manufactures apparel products mainly for Mexican brands, although it also produces for the international brand C&A, while Cone Denim is a textile factory producing denim fabric for international brands, including Levi's, Gap and Wrangler (Kontoor Brands).
The study is based on interviews conducted at their homes with workers from both companies. It compares working conditions, wages, exercise of labour rights, and workers' views on their respective unions. It also includes a profile of the industry in the region.
The report highlights concerns that the CAT, MSN and allied labour rights organizations have raised in Mexico for decades, particularly the lack of freedom of association and authentic collective bargaining.
The absence of genuine trade union representation in the Hermosa Amazing Grace factory has resulted in wages that are very low compared to the cost of living, a lack of transparency in wage calculations, poor working conditions and harassment by management of workers who defend their rights.
According to the report, Cone Denim appears to have slightly better benefits, including full legal vacation benefits, profit-sharing and bonuses, although its average salaries are also low compared to the cost of living. However, when workers chose a new executive of the CTM-affiliated union at the factory and attempted to affiliate with another confederation, the employer terminated their employment contracts and imposed another union executive that would represent the employer's interests.
Workers in both companies expressed both the need for a greater union presence in the workplace and their own willingness to be more actively involved in a union.