Jun 7, 2018 —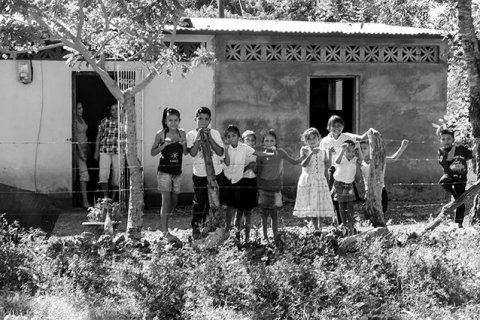 In May, 2018, the Coalition for Decent Work for Women (CEDM), which includes Salvadoran women's and trade union organizations, and MSN published Seeking Solutions to Childcare Needs of Maquila Workers in El Salvador.
The report is the product of an extensive needs assessment carried out by CEDM, in collaboration with the Americas Group, and documents how workers in the garment sector resolve their childcare needs, what they pay for childcare, and how they assess the advantages and disadvantages of different childcare options. Close to 600 workers from six Salvadoran factories were consulted for this research. The final section highlights key conclusions and recommendations for manufacturers and brands.
The study was shared with Central American trade union, women's and labour rights organizations, international brands and Central American suppliers at a May 2018 Regional Forum on Childcare, co-sponsored by CEDM, the Americas Group and MSN.