Dec 17, 2021 —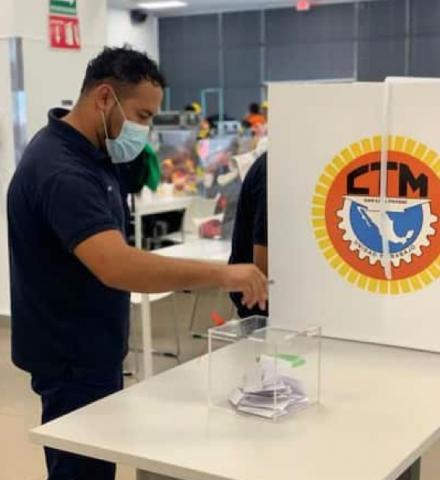 To better understand and analyze the process for the legitimation of existing collective bargaining agreements (CBAs) required by Mexico's labour justice reform, MSN compiled a database of all contract legitimation votes for the two-year period when the Secretariat of Labour and Social Welfare (STPS) was charged with overseeing the process. The research published by MSN also provides publicly available information that is not easily accessible on the government's legitimation portal.
The database includes detailed information on 1,300 contract votes, including the CBA number, date and location of the vote, company and union names, confederation affiliation, union signing representative, whether the CBA was registered with the federal or a local junta, and complete voting results.
The data is provided on two Excels, one with full information on the votes and the other with union information. Both documents are in Spanish, with English explanatory information included.
Access the database:
Read the briefing paper:
Database and research by Valentín Ermita Figueroa and Gabino Jiménez Velasco.
These documents are for informational purposes only. MSN and the authors are not responsible for their use or dissemination or any changes made to the data by other parties.