Jan 13, 2022 —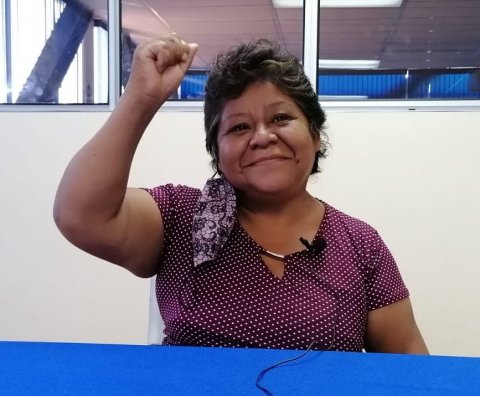 Photo: Worker Rights Consortium
Approximately 200 former employees of the Industrias Florenzi garment factory in El Salvador have been owed US$1.3 million in severance pay since the factory closed in July 2020. Industrias Florenzi was a supplier for Barco Uniforms, producing Grey's Anatomy brand medical scrubs and other products.
Almost sixteen months after the factory closed, Barco Uniforms, the owner of the Grey's Anatomy brand and a Disney licensee, agreed to make a US$1 million "humanitarian contribution" to the former workers. This victory was achieved through an extensive #PayYourWorkers social media campaign, and the tireless efforts of the workers, the Salvadoran women's organization ORMUSA, the Worker Rights Consortium, and international labour rights organizations, including MSN.
Visit the Worker Rights Consortium website for more information on the settlement and workers' reactions.