May 12, 2022 —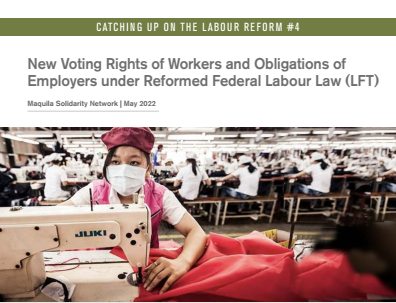 As part of MSN's Catching Up on the Labour Reform series, MSN has published "New Voting Rights of Workers and Obligations of Employers under Reformed Federal Labour Law (LFT)."
The 5-page publication provides a brief description of the rights of workers and obligations of employers in various votes on collective bargaining agreements, union leaders, and union representation, as well as the rights of workers in minority unions.
The publication's aim is to help overcome the confusion that currently exists among employers, journalists, unions and workers about the rules and differences between these new voting events. The document includes recent examples of how workers have used their new voting rights to help democratize industrial relations.
MSN provides periodic updates on key issues and developments as Mexico implements commitments under its 2019 labour reform.